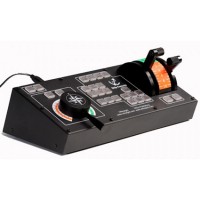 VRInsight
VRInsight Ship Console
The Ship Console is compatible with almost every boat simulation software. Buttons, throttles and steering bar can be easily assigned to any simulator function through the configuration menu of your simulator. Ship Console is even...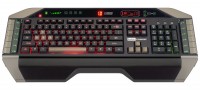 Saitek
Saitek V.7 Gaming Keyboard
Features : Multi-colour backlighting with Tru Vu illumination through keys (mix shades from Red through Amber to Green) and adjustable brightness Touch-sensitive, backlit dashboard control panel WASD, cursor, 'Cyborg' and NumPad keys can...