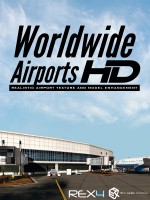 REX Game Studios
REX 4 Worldwide Airports HD
With over 6GB of highly detailed airport environments, the possibilities are endless. Enjoy new terminals, airport buildings and maintenance facilities, hangars, custom airline hangars, fully coherent airport ground environments,...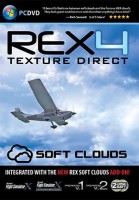 REX Game Studios
REX 4 Texture Direct - HD with Soft Clouds
Tailored to low AND high-end systems, REX Texture Direct with Soft Clouds is comprised of over 16 GB of material ranging from standard resolution to high-definition choices. REX Texture Direct takes advantage of the core features of the...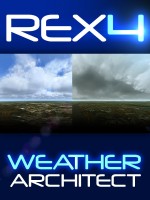 REX Game Studios
REX 4 Weather Architect
Weather Architect gives complete control and creativity in developing detailed weather systems anywhere in the world, including over oceans where no weather stations exist within the simulator. Within Weather Architect you can select...