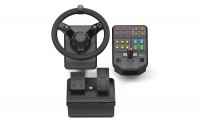 Logitech - Saitek
Saitek Farming Simulator Wheel, Pedals, and...
The Logitech G Heavy Equipment Bundle is an impressive stable of specialized farm simulation gear. All the essential tools are here: 900˚wheel, rugged pedals, and a side panel for realistic immersion and enjoyment. In partnership with...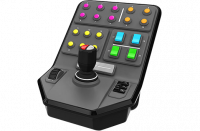 Logitech - Saitek
Saitek Farming Simulator Vehicle Side Panel
Push Your Tractor Without the Mud Tackle modern farm management with utmost efficiency and custom control. The Heavy Equipment Side Panel gives you a more immersive farm sim experience with enhanced command of farming machines and...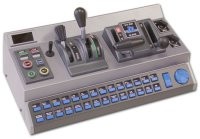 P.I. Engineering
Raildriver Desktop UK Version
The RailDriver Desktop Train Cab Control supports MicroSoft Train Simulator and Auran Trainz and makes you feel like you're driving your train, not your computer. The keyboard emulation application (included) turns the output into...