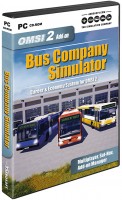 Aerosoft
OMSI 2 Add-On Bus Company Simulator
Pre-order the latest OMSI 2 Add-On as download and save 20% discount! When purchasing the download you receive the STEAM key in advance. If the download is available on STEAM, you can download and activate it with already received STEAM...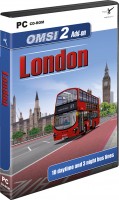 Aerosoft
OMSI 2 Add-On London
Pre-order now! The Add-On London features several districts of London, from the suburban and culturally atmospheric sectors of South London, such as Brixton, Camberwell and Elephant & Castle, to the vibrant wonders, city attractions and...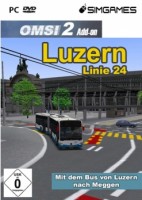 SimGames
OMSI 2 Add-On Luzern - Line 24
Pre-order now! Line 24 leads from the Lucerne main railway station across the lake bridge towards the traffic building to Meggen. At the crossing of the lake, passengers can admire the world-famous "Kapellbrücke" with its striking tower,...