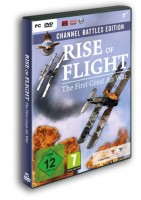 Aerosoft
Rise of Flight - Channel Battles Edition Best of
Rise of Flight puts you into the air over the Western Front during WWI. Where brave pilots fought each other for control of the sky high above the bloody trenches. In aircraft made of canvas and wood they battled to the death. While some...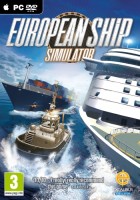 Contact Sales
European Ship Simulator
Captain a wide variety of vessels from a speeding power boat, a humble tug to a luxury cruise liner. Sail highly detailed ships, fight against realistic water physics and take in spectacular vistas as you navigate across famous European...
1C Game Studios
IL-2 Sturmovik: Battle of Stalingrad
Welcome to IL-2 Sturmovik: Battle of Stalingrad! Battle of Stalingrad is the largest recreation of the air war over the Stalingrad front ever portrayed on the PC platform. With a large terrain map and a faithfully re-created Stalingrad...