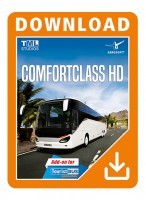 Aerosoft
Tourist Bus Simulator Add-on - ComfortClass HD
In this package, you will receive a fleet of 5 fully functional, detailed variants of the ComfortClass HD. From Compact to space-optimized, you will always find the right choice in this range of highdeckers, when driving your ambitious...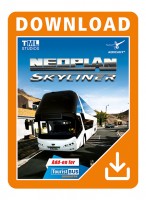 Aerosoft
Tourist Bus Simulator Add-on - Neoplan Skyliner
This add-on for the vehicle fleet of Tourist Bus Simulator features the Neoplan Skyliner! This "King of the Road" is a special luxury coach in the real world and of course in this simulation. The double-decker bus in this add-on comes...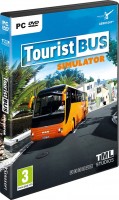 Aerosoft
Tourist Bus Simulator
Create your own bus empire on Fuerteventura! Thanks to the economy system in the new Tourist Bus Simulator, you will be able to found your own bus company on the popular holiday island Fuerteventura. Your offer comprises single and...