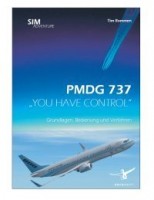 Aerosoft
PMDG 737 "You have control" - Basics, Handlings...
Up to now it was almost impossible to use the simulator to its full extend, with real procedures that are also used in the real aircraft. This book takes you by the hand and teaches you step by step what tasks, considerations and flying...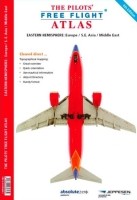 Jeppesen
The Pilots Free Flight Atlas - Eastern Hemisphere
The airports within this Pilots Atlas for Europe are colour coded by runway length and surface. Aerodromes are coded by symbol shape. This gives pilots the ability to identify objects on the ground and know immediately where they are...