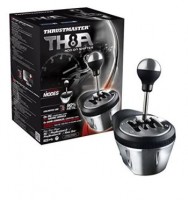 Thrustmaster
Thrustmaster - TH8A Shifter Add-On
The Thrustmaster TH8A is an absolutely exact and functional gear! Realism and authenticity: 13 cm tall gear stick with knob realistic gear-shifting feel detachable knob compatible with real universal knobs (available in car tuning shops)...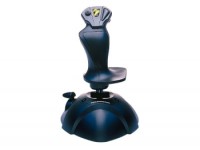 Thrustmaster
Thrustmaster - USB Joystick
Thrustmaster USB Joysticks are very easy to use and absolutely reliable. They offer a worry-free product for those who want to keep best control in all perspectives with 3 axis and 4 buttons. All this at an unbeatable price! Features:...