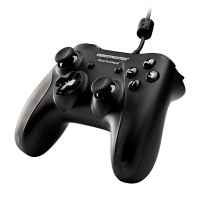 Thrustmaster
Thrustmaster - Dual Analog 4
New version of the famous Thrustmaster Dual Analog gamepad: Plug & Play and perfect for all PC games (platform, arcade, action-adventure, sports). New shape with Xbox 360® style ergonomics: Optimized and comfortable handling, with easy...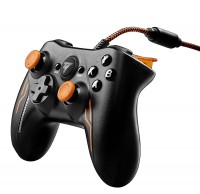 Thrustmaster
Thrustmaster - GP Xid Pro
Streamlined design, Xbox One-style ergonomics ensuring optimum, comfortable grip and quick access to all features. XInput (Xid) standard built into the gamepad: Plug & Play: just plug it in, and you're ready to go: nothing to install...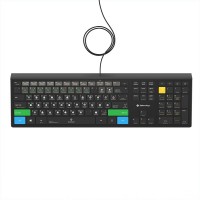 Editors Keys
Flight Simulator X Keyboard – Backlit PC
You can spend hours at the cockpit in Flight Simulator X and you want to improve your in-home cockpit to make it the most appealing and realistic set up possible. The wait is over for one of the most requested keyboards of all time, the...