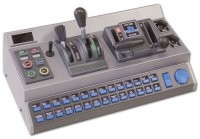 P.I. Engineering
Raildriver Desktop (UK Version)
Drive your train simulation game or your model train with realistic throttle, brake, reverser, and switch controls, plus 34 programmable buttons. The RailDriver Desktop Train Cab Control supports MicroSoft Train Simulator and Auran...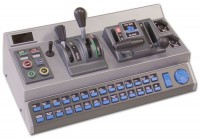 P.I. Engineering
Projector - Raildriver Desktop
Wirklichkeitsgetreue Fahr- und Bremshebel, Richtungsschalter und alle wichtigen Führerstandfunktionen mit zusätzlich 28 programmierbaren Tasten vermitteln ein neues Gefühl für das realistische Eisenbahn-Erlebnis am PC! Dieser Controller...