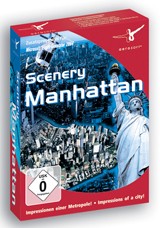 Download
Precio incl. 21% IVA legal
Disponible como descarga inmediata
N.º artículo:

AS11273

Fabricante:

Aerosoft

EAN:

4015918020213

Versión actual:

1.20
When we talked with Andras Kozma about a scenery of New York we were almost sure it could not...
más
Información del producto "Scenery Manhattan"
When we talked with Andras Kozma about a scenery of New York we were almost sure it could not be done, too complex and far too big. But in time a new idea grew, to only do Manhattan. It's an island and as such well defined, and after all, when most people think about New York City they mean Manhattan.
Manhattan is 22.7 square miles (58.7 square kilometers), 13.4 miles (21.6 kilometers) long and 2.3 miles (3.7 kilometers) wide. According to many people and certainly to the inhabitants it is the center of the world. Seen from a commercial point of view they could be right. A scenery of this island HAD to be done. But we needed some connection with aviation. Well as it turns out to be, Manhattan and the airspace around it is one of the most complex and busy places in the world. The helicopters with tourists and the VIP helicopters are mixed with the many small VFR aircraft that want to see the sights. Add to that some rather special VFR approaches into La Guardia airport and you get an area where you need to know the rules and need to keep looking.
So Andras Kozma worked for months on a scenery that grew into a complexity even we did not foresee. The theme would be flying helicopters over Manhattan so the three heliports on the island were researched and included in incredible detail. Only later did we add the now defunct PanAm heliport on what is now the MetLife building. Slowly the city grew under our hands. Adding a complete new aerial photography (we don't like to use satellite images because they tend to be to blue in color and often are done from the wrong angle) made it clear that the default buildings of FS were hopelessly incorrectly placed, so out they went and in came all new buildings.
For the biggest part all blocks of houses were made in 3D, this gives a MUCH greater sense of depth and speed. We'll spare you the suffering of doing whole neighbourhoods in this way, it is backbreaking work and it takes weeks to get results that look good in FS. When all was done several weeks were spent optimizing and tuning, of course a project with so many objects in such a confined space could make the framerates suffer. Luckily Andras is an expert in this and the scenery will not cause your framerate to suffer. Having a graphics card with ample memory helps of course with the large amount of textures.
But we ended up with a scenery project that we believe sets a new standard. Never before has a city been done in so much detail and never before can you fly with so many objects so close to your aircraft/helicopter. You'll be zipping along the rivers, avoiding traffic and trying to stay on the published routes. You will be landing on heliports that define the word detail, you'll be parking your helicopter on barges that float in the river. Of course we'll be helping you get to grips with the helicopters in FS2004, just believe us when we say that they are not THAT complex to fly. You'll be flying your light aircraft over the published routes or you will be guiding your 737 in one of the worlds most spectacular VFR approaches, the River Visual to RWY 13. When things get calm you take your friends up for a visit the the Statue of Liberty.
Manhattan scenery covers:
The whole island of Manhattan (East Side, West Side, Uptown and Downtown)
Ellis Island
Governers Island
Liberty Island
Roosevelt Island
Sections of New Jersey Hudson river and Long Island East River edge.
Included:
KJRB, Port Authority Downtown Manhattan/Wall St Heliport
KJRA, West 30th St. Heliport
6N5, East 34th Street Heliport
6N4, Pan Am Metroport Heliport
All major bridges in great detail
All famous landmarks on Manhattan
Repaints of Bell 206 heliporter to suit the location
Detailed manual of the heliports, VFR flight routes and covered area
Effects files for smoke and other effects
Spectacular night effects
Note: Because of the high resolution loading all the screenshots may take some minutes!
---
System requirements:
Microsoft Flugsimulator 2004 (Version 9.1 only)
Pentium 2.0 GHz or faster
512 MB RAM
CD-Drive (only for Box / CD-Version)
3D graphic card with at least 63 MB, recommended 128 MB
Sound card
Download Size: 65 MB
Installation Size: 200 MB
Additional downloads:
Update to 1.11 (Download-version) : Update 1.11
Enlaces de continuación a "Scenery Manhattan"