Aerosoft
Citybus Simulator Munich - Best Of
A new milestone in simulation: Citybus Simulator Munich, the successor of the popular City Bus Simulator 2010 - New York, covering the complete 100 line also known as the museum line. Starting at the main Rail Station Nord it passes 22...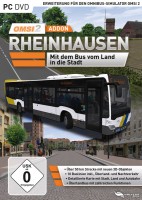 Halycon
OMSI 2 Add-on Rheinhausen
Variety is the spice of life! And the OMSI 2 Add-on Rheinhausen is certainly jam-packed with variety. As well as the challenges of driving a bus in urban traffic, virtual bus drivers also have tempting opportunities to manoeuvre a large...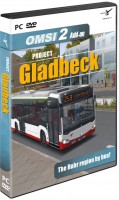 Aerosoft
OMSI 2 Add-on Project Gladbeck
OMSI 2 - Project Gladbeck - The Ruhr region by bus! Hop on and be a bus driver on more than 35 recreated bus lines through cities like Gladbeck, Bottrop, Gelsenkirchen, Essen, Recklinghausen, Marl and Dortmund! Here´s the deal: 1,000...