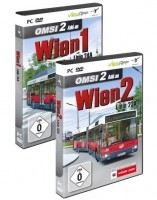 Aerosoft
OMSI 2 Add-on Vienna 1 & 2 Bundle
The Bundle includes the two add-ons OMSI Vienna 1 - Line 24A and OMSI Vienna 2 - Line 23A. OMSI Vienna 1 – Line 24A: "Vienna 1 – Line 24A" includes the route of Line 24A in different variants and traffic routings as well as the...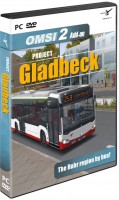 Aerosoft
OMSI 2 Add-on Project Gladbeck
OMSI 2 - Project Gladbeck - The Ruhr region by bus! Hop on and be a bus driver on more than 35 recreated bus lines through cities like Gladbeck, Bottrop, Gelsenkirchen, Essen, Recklinghausen, Marl and Dortmund! Here´s the deal: 1,000...