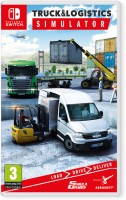 Aerosoft
Truck & Logistics Simulator
In development! Truck & Logistics Simulator is a simulation game where players are tasked to perform logistics from beginning to end in single or multiplayer. There is a large variety of vehicles that players can drive. Players will...
Aerosoft
Bus Mechanic Simulator
In deveolpment! Bus Mechanic Simulator puts you in the position of a trusty mechanic of a bus garage. Modelled on a real garage in Hamburg, you can make use of four test stands to maintain and repair three bus models. Carefully examine...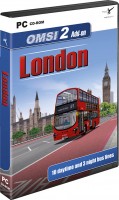 Aerosoft
OMSI 2 Add-on London
The OMSI 2 add-on is in development! Welcome to London – one of Europe's largest metropolitan areas! For the first time, the popular Omnibus Simulator heads to Great Britain and that means driving on the left. Players can prove they know...