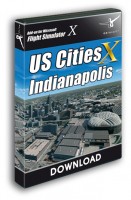 Aerosoft
US Cities X - Indianapolis
US Cities X is a series of city scenery for FSX and P3D that covers US cities created by LimeSim. Based on an extensive aerial image it will have all the major buildings and landmarks plus all the heliports that are inside the covered...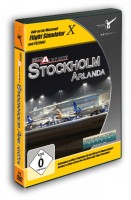 Aerosoft
Mega Airport Stockholm Arlanda
Mega Airport Stockholm Arlanda, the hub of the capital of Sweden, now for Microsoft Flight X and 2004. Developed by the Design-Team "DreamFactorystudio" this scenery represents an absolute realistic recreation of the complete Swedish...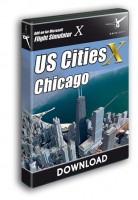 Aerosoft
US Cities X - Chicago
Remember the good old days when MS Flight Simulator dropped you in Meigs Field for your first flight lessons? Meigs was sadly closed a few years ago but now it's back in FS(X)! Together with the fourth, largest city and windiest in the...