No results were found for the filter!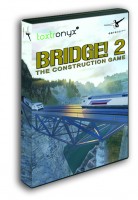 Aerosoft
Bridge! 2 - The Construction Game
Toxtronyx have now realised their game "Bridge2!" on the powerful Unity engine. Very realistic visuals and lots of new features as well as the possibility to create one's own levels helped create a completely new game. More than 50...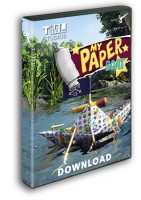 Aerosoft
My Paper Boat
In "My Paper Boat", the player takes over control of an eponymous paper boat and steers it through various waters. In the course of this, some challenges are waiting. It is a small game, ideal for the meantime - and thus, My Paper Boat...
1C Game Studios
IL-2 Sturmovik: Battle of Stalingrad
Welcome to IL-2 Sturmovik: Battle of Stalingrad! Battle of Stalingrad is the largest recreation of the air war over the Stalingrad front ever portrayed on the PC platform. With a large terrain map and a faithfully re-created Stalingrad...