Aerosoft
Citybus Simulator Munich - Best Of
A new milestone in simulation: Citybus Simulator Munich, the successor of the popular City Bus Simulator 2010 - New York, covering the complete 100 line also known as the museum line. Starting at the main Rail Station Nord it passes 22...
$7.50 *
$14.99 *
$14.99 *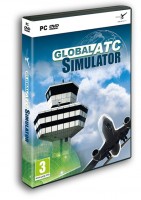 Aerosoft
Global ATC Simulator
While it includes a 'gaming' mode where ever increasing traffic will test your skills, it is a serious simulation. Not only will you have to keep the aircraft type in mind (a massive Airbus A380 will need a lot more room to turn than a...
$15.00 *
$29.99 *
$29.99 *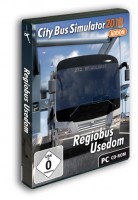 Aerosoft
Regiobus Usedom
The first add-on for the "City Bus - New York Hot Price" adds about 20 km of route. From the "gate to the Island of Usedom", the town of Wolgast, to Germany´s biggest and most beautiful balance bridge, the Peenebridge via the districts...