Download
Preis inkl. 19% MwSt.
Als Sofortdownload verfügbar
Artikel-Nr.:

AS15252

Hersteller/Publisher:

ToLiss

Sprache:

English

Aktuelle Version:

1.3.2
Dies ist eine Erweiterung für den ToLiss Airbus A321 - um diese nutzen zu könenn, ist eine...
mehr
Produktinformationen "ToLiss - Airbus A321 NEO XP"
Dies ist eine Erweiterung für den ToLiss Airbus A321 - um diese nutzen zu könenn, ist eine legitime Kopie des ToLiss Airbus A321 erforderlich!

Highlights:
2 zusätzliche Triebwerkstypen für den ToLiss A321
Die 3 Untervarianten der A321 NEO Familie: NEO, LR und XLR
3 neue Ausstiegskonfigurationen im Einklang mit dem Airbus Cabin Flex Konzept für die A321 Familie
Neue Triebwerkstypen:
CFM LEAP-1A33 und PW1130G-JM
Präzise Steigleistung des Flugzeugs als Funktion der Triebwerksauswahl
Angemessener Treibstoffverbrauch als Funktion der Triebwerksauswahl
Systemanpassung zur Berücksichtigung neuer Triebwerksfunktionalitäten, wie z.B. PW-Triebwerkskühlzyklen
Detailliertes 3D-Modell für jedes Triebwerksmodell
Spezifische TSS-Soundsets für jeden Triebwerkstypen (nur X-Plane 11)
A321 NEO Untervarianten:
Konfigurierbar zu A321 NEO, LR & XLR
Treibstoffsystem an die einzelnen Konfigurationen angepasst
Angepasste Maximalgewichte fuer jede Untervariante
Systemanpassungen für die Untervarianten, z.B. einspaltige Fowlerklappen fuer den A321XLR mit verbessertem Luftwiderstand.
Airbus Cabin Flex Ausstiegskonfigurationen:
Auswahl von drei zusätzlichen Ausstiegskonfigurationen
Maximale Anzahl der Passagiere ändert sich entsprechend der gewählten Ausstiegskonfiguration
Türsystem und DOOR-Seitenanzeigen passen sich der Ausstiegskonfiguration an
Einzelne 3D-Modelle für jede Ausgangskonfiguration
Note: ToLiss products only ship with ToLiss liveries and Airbus house liveries. All images are subject to changes due to constant updates of the product.
---
Awards/Reviews: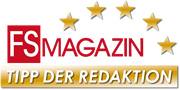 Fazit aus dem FS Magazin 2-2021:
"Das NEO-Paket ist eine runde Sache und ergänzt den Airbus A321 um interessante Modellvarianten. Sehr schön ist, dass man im Simulator schon jetzt in den Genuss der XLR kommt, auch wenn das Original erst ab dem Jahr 2023 in den Einsatz gehen wird. [..] Das Ergebnis dieser Vorgehensweise ist ein ausgesprochen hochwertiges Produkt, für welches ToLiss erneut den Tipp der Redaktion erhält."
Weiterführende Links zu "ToLiss - Airbus A321 NEO XP"
X-Plane 11 + ToLiss Airbus A321 for X-Plane 11
Windows 10 (64 bit), macOS 10.11+ oder Linux
CPU i5 oder i7 4. Generation oder neuer oder AMD äquivalent
Grafikkarte GTX 950 ode höher (oder Radeon äquivalent)
16 GB RAM
Das Basispaket der A321 von ToLiss ist erforderlich, um das NEO Add-on verwenden zu können!
Version 1.3.2:

The only difference are the manuals that include the eRudder functionality and the livery config file for the LR house livery
Version 1.3.1 (Build 1463):
Minor new features:

Electrical system now allows both batteries to feed the same bus simultaneously
Electrical system now supports Battery charging test by switching them off and on
Added cargo heating simulation
Added fuel temperature simulation
Added IDG temperature simulation
Rework of the SD COND, FUEL, and ELEC pages for better representational accuracy
Added overflow management for the SD status page
ISCS sliders now allow editing the values with keyboard for better precision
Cargo fire extinguishing test is now operational
Fault injections can now trigger on increasing or on decreasing values of altitude and air speed
Added approach procedure on status page in case of alternate or direct mode reversion
Added Backup Nav tuning to RMPs 1 and 2
FCU lighting knobs below the FCU are now functional
New external lighting
Addition of the smart thrust lever idle lock
Simplified CHOCKS option to allow switching off the park brake
Improved manual engine start procedure
Added NavAid Deselection capability to MCDU
A321 NEO now features appropriate NEO-specific pitch rotation and derotation laws
Bug fixes:

DC BAT indication on SD ELEC Page becomes invalid, if both Batteries are selected off
Generator is now cut off, as soon as the ENG fire push button is pressed, even if the engine is still running on the fuel in the line
Fuel system crossfeed works correctly now, feeding equally from both tanks even when all pumps are on
When preselecting a heading on ground, the FCU heading window will initialize with the current heading
Reduced IRS drift values by half for more realistic values
Engine Fire lights now work on battery power to faciliate procedure completion on ground
Corrected behaviour of FADEC ground power switches, they are now momentary switches that will power the FADEC for 5 minutes when depressed once
Made behaviour of CLR button XPDR panel more realisitc
When selecting flaps 1 for landing, the Status page will now be called (As it should) if status is not normal
When status paged called automatically, the STS key now lights up and can be used to remove the status page
When Using Auto Brake to full stop, pressing pedals won't disengage it like is the case in real life
Now properly converting fuel amounts from kgs to lbs on PERF pages when imperial units selected
Miscellaneous FMGS fixes
Fixed FBW roll angle limits
Improved AP turn direction depending on FCU heading rotation knob
Corrected altnernate law reversion and AP loss logics for elevator loss cases
Fixed erroneous ECAM fault messages for center tank pumps
Fixed ECAM action logics for dual pack faults
Fixed Air conditioning sound loop in XP10
VR manipulator improvements
Removed CTR TK FEEDING Memo from ECAM (exists only on aircraft with 5 wing tank fuel system config)
On FLS approaches, the message "DISCONNECT AP FOR LDG" disappears now on GA initiation
The SEC PERF page of the A321 NEO now correctly shows BARO and RADIO instead of the old MDA/DH
Improvements to the list of inop systems for electrical bus failures
Manual engine start now uses both igniter channels
MCDU Prog Page shows flight number again
If landing without retarding the thrust levers, firewalling the levers correctly changes A/THR modes
Added missing wind field on Data/IRS page
Version 1.3.0 (Build 1373):
Major new features:

Pilot item database allowing the creation and storage of custom waypoints, including associated page reconfigurations on DIR TO, FPLN, RAD NAV page etc.
Bleed system upgrade to a quantitative bleed model affecting fuel consumption and take-off thrust
Support for LDA, IGS, Localizer Backcourse and GLS approaches
Complete rework of the PERF pages to add EO mode information as well as climb/descent predictions to a given altitude
Rework of the PROG page to include EO mode information including indication of OEI gross ceiling and predictive GPS function
New NEO feature: Support for SBAS (SLS) LPV approaches
New NEO feature: FLS PFD indication scales and autopilot modes for non-precision approaches
New NEO feature: IRS INIT page adapted to the latest standard for aircraft with the simplified ADIRS overhead panel
A321NEO specific new features:
Airbus FLS approach system including LPV approach support (SLS)
Minor new features:
When flying the IAE engine, the EWD now properly supports revision to N1 Mode
TO performance calculator also determines whether packs need to be ON or OFF for the take-off
Complete redo of the SD pages ENG, BLEED, PRESS, and F/CTL for better representational accuracy
FPLN page rework: Constraints are now shown prior to filing the INIT B page
FPLN page additional information: The Final approach slope is now shown
Improved the lateral-directional handling qualities in manual flight
Changes to altitude and speed constraints of the active flight plan create TEMPY flight plan
Added RAT and outflow valve to the external 3d model
ISI popup is now also scalable
Bug fixes:
Corrected PFD speed bug location during Go Around
Prevented waypoint sequencing when flying in HDG mode in opposite direction of FMS path at current TO waypoint
Fixed ILS indication location on PFD
Improved AP vertical target tracking when flying with high Angles of Attack
Fine tuning of the graphical representation in the EWD
Speed target for flap 3 landings is back to VAPP
Waypoints can now be added at end of FPLN directly on the FPLN A page
Fixed issues with ground rolling and flap extension sounds
Preventing engagement of both APs for a non-precision approach
Various small bug fixes
Fixed ground spoiler activation logic when deploying reversers
Improved the Dome lighting at night
When reloading a situation faults are now correctly reinstated or reset
Added triple click when the V/S protection mode engages
Fixed A/THR arming logic for OEI Go arounds
Fixed issues with the fault injection logics, when the ISCS remains on the fault injection page
Improved functionality of the fault injection datarefs
Improved NavAid Autotuning.
Improved EGT computations to consider random sensor offset and effect of bleed and electric power use
Jump to waypoint now advances the chronos as well as x-planes time
ISCS text entry boxes now display a cursor
ISCS dropdown lists are now constrained to remain within ISCS window
Changes to the Autosave algorithm to make it less susceptible to crashes
Fixed excessive ground friction when landing with alternate braking or AntiSkid disabled
Version 1.2.2 (Build 1298):
Minor new features:

A321 NEO now features the FLAP/MCDU and PITCH TRIM/MCDU DISAGREE caution messages
FMGS can now compute predictions across discontinuities
Bug fixes:

Engine Fire now also works with engine at idle
When performing a DIRTO with Radial In or Radial Out, the heading does not resync anymore upon insert, if already in Heading mode
FIX INFO is now available again during PREFLIGHT Phase
RNP departures from NZQN RW23 work now as they should
Reduced speed trend and vertical FD jitter occuring during high accelerations
Fine tuned AP altitude tracking and capture
Improved LEAP and PWG startup sounds
Brakes will not stop working below 2kts anymore
Removed aileron anti-droop on A321 NEO, as that feature does not exist IRL
Livery control strings now work, if there is no livery config file present