No results were found for the filter!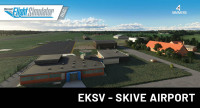 4Simmers
4Simmers - EKSV - Skive Airport MSFS
Skive Airport is a regional private jet airport near to Limfjord and it is located 6 kilometers southeast from the town of Skive at a 74ft elevation Features: Detailed representation of the elevations of the airport's surrounding area...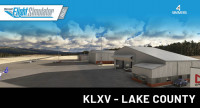 4Simmers
4Simmers - KLXV - Lake County MSFS
Altitude is your name, isn't it? Lake County Airport (KLXV), also known as Leadville Airport now avaible for Microsoft Flight Simulator At an elevation of 9,934 ft (3.026 m) above mean sea level the airport claims the distinction of...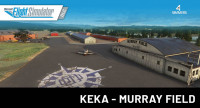 4Simmers
4Simmers - KEKA - Murray Field MSFS
Murray Field was established in 1919 by local pilot Dayton Murray Sr, and was later named for him after the county acquired the field in the 1930s. Features: Incredibly detailed 2K rendition Custom modelling throughout, with complete PBR...