No results were found for the filter!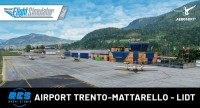 Aerosoft, RCStudio
RCStudio - Airport Trento-Mattarello - LIDT
Trento-Mattarello Airport LIDT, located in Trentino Alto Adige, Italy, is open to private, touring, little cargo and medical flight. There are some flight schools for airplane, helicopters and gliders. The airport includes a helicopter...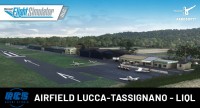 Aerosoft, RCStudio
RCStudio - Airfield Lucca-Tassignano - LIQL
The airfield Lucca-Tassignano (LIQL) is a public airport located in Tassignano, (Capannori), 5 km from the center of the city of Lucca in Tuscany. The airport is a base for various helicopters and for a flying school of the local...