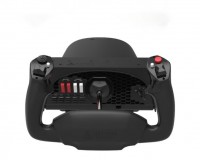 Honeycomb
Honeycomb - Alpha Flight Controls
Honeycomb Aeronauticals Alpha Flight Controls is one of the most advanced yokes currently available for PC flight simulation. It was designed to fulfil the requirements of both flight simulation users and student or full-time pilots. The...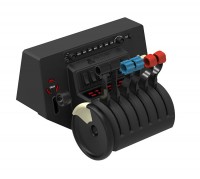 Honeycomb
Honeycomb - Bravo Throttle Quadrant
With the Bravo Throttle Quadrant, Honeycomb Aeronautical presents a universally usable all-in-one cockpit system. The throttle quadrant allows for configurations from small single-engine planes to four-engine airliners. It supports...