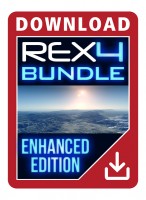 REX Game Studios
REX 4 Texture Direct - HD with Soft Clouds
This bundle is a NEW integrated global environment texture utility and effects add-on for Microsoft FSX, FSX: Steam, and Prepar3D and is DX9, DX10 and DX11 compliant! Texture Direct takes advantage of the new core features of P3D while...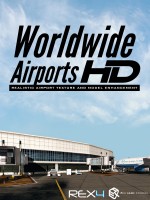 REX Game Studios
REX 4 Worldwide Airports HD
With over 6GB of highly detailed airport environments, the possibilities are endless. Enjoy new terminals, airport buildings and maintenance facilities, hangars, custom airline hangars, fully coherent airport ground environments,...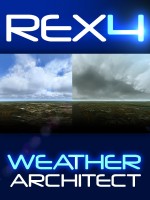 REX Game Studios
REX 4 Weather Architect
REX4 Weather Architect is a powerful Custom Weather Generator/Weather Engine allowing you to create complete weather systems on a map with accuracy down to a single latitude and longitude. Weather Architect is a first-of-its-kind weather...