The following products have been found matching your search "Studio Polygon":
3
No results were found for the filter!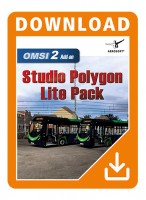 Aerosoft
OMSI 2 Add-On Studio Polygon Lite Pack
The Studio Polygon Lite Pack is a Low-Floor MidiBus introduced to market in 2010. It was initially available with 1 body type, Wheel-Forward, and later on Door-Forward, with production models starting in 2014. Manufacturer options come...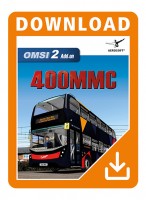 Aerosoft
OMSI 2 Add-on Studio Polygon 400 MMC Pack
The Studio Polygon 400 MMC is a low-floor double-deck bus produced since 2014. It is available on a variety of chassis to suit different requirements. Options include various lengths, engine, gearbox, seating and more. It includes a...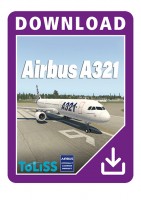 ToLiss
ToLiss - Airbus A321 XP
This add-on is an officially licensed Airbus product! Highlights: Detailed FMGS with SIDs/STARs/Airways, performance prediction, temporary, alternate and secondary flight plans, fix info, etc. Choice of CFM or IAE engine,...