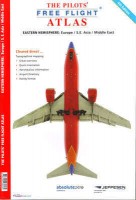 Absolutezero
The Pilots Free Flight Atlas - Eastern Hemisphere
JNC scale, topographical charts are used showing over 4,500 airports Waypoints, VOR/DME, NDB's and special use airspace are included, plus weather frequencies, points of interest, landmarks, airport-directory with ICAO-codes, railways,...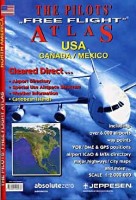 Absolutezero
The Pilots Free Flight Atlas - USA, Canada, Mexico
Base cartography is the US Road-Atlas 1: 2.000.000 which includes mountain ranges, lakes, rivers and more. As well, all other elements such as, cities, towns. Parks and points of interest or historic value and of course, the railways and...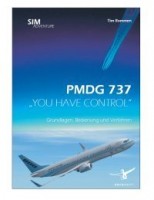 Aerosoft
PMDG 737 "You have control" - Basics, Handlings...
Up to now it was almost impossible to use the simulator to its full extend, with real procedures that are also used in the real aircraft. This book takes you by the hand and teaches you step by step what tasks, considerations and flying...