About us
Aerosoft - The Simulation Company
"Offering modern simulation products in a high quality at a fair price - that's our passion. Therefore we focus on the satisfaction of our customers and the quality of the simulation."

For over 25 years, Aerosoft GmbH has been acknowledged for high-quality simulation products. Rooted in the flight simulation business, add-ons to the Microsoft flight simulator and the company's own hardware ACP (Aircraft Control Panel) were published first. Meanwhile, Aerosoft also supports the popular flight simulations XPlane, Prepar3D and Aerofly FS and publishes numerous add-ons for these platforms.

From 2002 onwards, Aerosoft extended the product range to other PC simulations. In addition to add-ons for the Train Simulator, popular titles such as World of Subways, OMSI, the Fernbus Simulator, Emergency Call 112 - The Fire Fighting Simulation, and the Autobahn Police Simulator are among the brand families at Aerosoft. In 2017, with Straw Harvest the first add-on to the Farming Simulator was published. A wide range of special hardware completes the product range.

With more than 30 employees and more than 50 free developers worldwide as well as numerous cooperations, Aerosoft is one of the leading software manufacturers and publishers worldwide in the field of simulation games today. Thanks to its strong distribution partners in Europe, South America and the USA, Aerosoft today generates more than 50% of its sales abroad. The high quality standard of the products is repeatedly proven by international awards and a customer satisfaction rate of over 90%. The Aerosoft online shop currently offers one of the largest PC simulation ranges in the world, with nearly 1000 products.
Here you will find an overview of our history.
That's us at Aerosoft
Management Aerosoft GmbH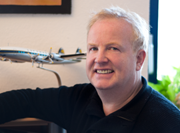 Dipl.-Kfm. Winfried
Diekmann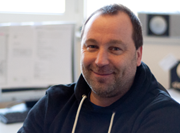 Andreas Mügge
---
Accountancy
Simone Tewes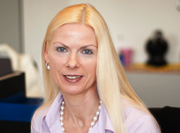 Manuela Böckmann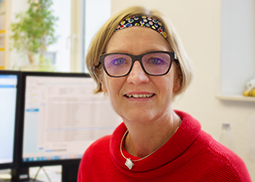 Beate Koke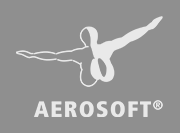 Angelika Sieren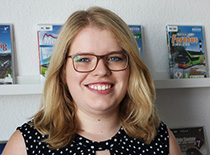 Sales/Logistics Assistant
Melina Werning
---
E-Commerce / Sales Distribution
Key Account Online Sales / Digital

Marie Armbrecht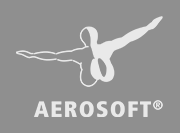 Online Marketing & E-Commerce
Vanessa Quandt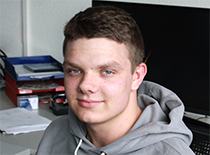 Michel Hasubski
---
Logistics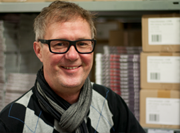 Klaus Böckmann
---
Marketing
Eva Uhl
Kristin Prondzinski
Lilly Bickmann
Dana Heinemann
---
Customer service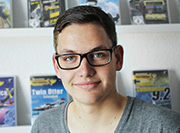 Sales & Customer service

Tel. +49 (0)2955-7603-10
Marius Ellenbürger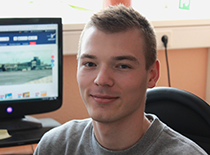 Sales/Logistics Assistent
Fabian Gerken
---
Product-Management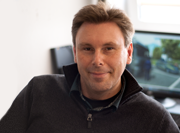 Head of Productmanagement
Dirk Ohler
Authorized Representative & Product Manager
Ing. Günter Zehnel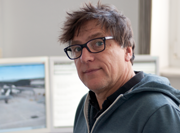 Productmanager
& Video-/Soundproduction
William Lennox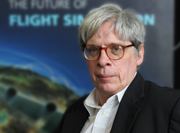 Productmanager, Community Management & Development
Mathijs Kok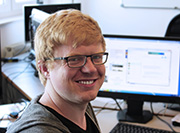 Maarten Janello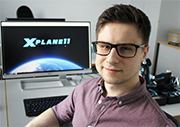 Jan Depenbusch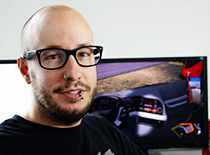 Fabian Boulegue
---
Software-Development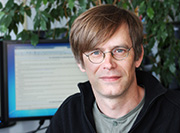 Boris Krajewski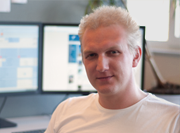 Christian Keil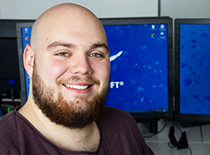 David Eggers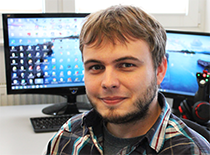 Technical product manager

Raphael Jakob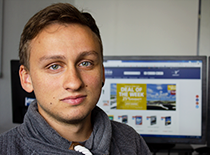 Julian Zameit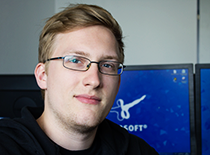 Matthias Schäfer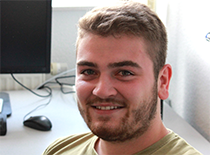 Simon Rüsing
---
3D-Development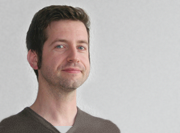 Stefan Hoffmann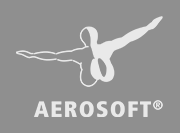 Anne Ludwig
---
Customer and Product Service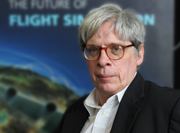 Mathijs Kok
Heinz Flichtbeil
Jon Rotaetxe
André Hein
Manuel Norge
---
Sales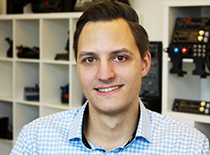 International Sales Manager
Volker Brüggemann
Carina Pelkmann
Cedric Matthys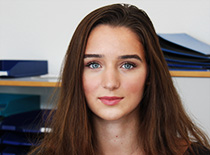 Jessica Prudnikov
History

Foundation
Foundation 1991 by Winfried Diekmann, Bernward Suermann & Ralf Hartmann.

The early beginnings
Development and Marketing of Software for the education of pilots and add-ons for the Microsoft Flight – Simulator. Publishing of the first own hardware ACP (Aircraft Control Panel).

Location
Moving into the own building at the airport Paderborn/Lippstadt.

Flight Simulation
Focus on high-end flight simulation products. Train Simulation
Development of the first train sim add-ons.

Simulation Games
Development of other simulators like Bus-Simulator, World of Subways.

It goes on
Release of OMSI (Bus-Simulator), Train Simulator and XPlane. Development of new genres
Release Fernbus Coach Simulator and Emergency Call 112 – The Firefighting Simulation. The first iOS – Game for the mobile market.

#1 Aerosoft add-on in farming simulation genre
Release of XPlane 11 and Aerofly FS 2, release of Straw Harvest (first 3rd party add-on for the Farming Simulator).

Aerosofts first tycoon
Aerosofts first tycoon is released - Rescue HQ – The Tycoon.