No results were found for the filter!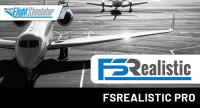 rkApps
rkApps - FSRealistic Pro MSFS
FSRealistic Pro brings a whole new world of immersion into MSFS! With a growing list of 34 camera and sound effects, you will experience MSFS like never before. FSRealistic Pro brings realistic effects for GA, Jets, Turboprops, Gliders,...