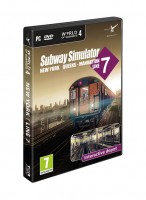 Aerosoft
World of Subways Vol. 4 - New York Line 7 from...
The series "World of Subways" features some of the most interesting Subway Routes of the world for the PC. Once again World of Subways 4 comes back to New York, perhaps the most exciting city in the world. The whole gaming world takes...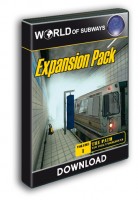 Aerosoft
World of Subways Vol 1 - Expansion Pack
This add-on for "World of Subways 1 - Hot Price" brings five new missions and additonal options for the Subway Simulator. With a completely new Mission Module and five new missions you´ll be working on orders outside the normal shift...