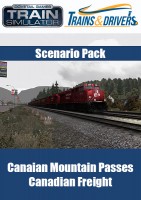 Trains and Drivers
Canadian Freight
This scenariopack brings you eight interesting and forcing scenarios for your Canadian Mountain Passes route for Train Simulator. Also included is an exclusive 100t Coal hopper model which is used in all eight scenarios. Furthermore this...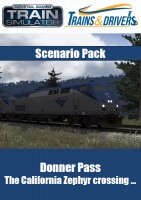 Trains and Drivers
California Zephyr crossing Donner Pass
The California Zephyr is a passenger train operated by Amtrak between Chicago, Illinois, and Emeryville, California, passing through the states of Illinois, Iowa, Nebraska, Colorado, Utah, Nevada, and California. At 2,438 miles (3,924...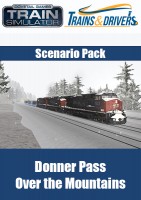 Trains and Drivers
Donner Pass
Experience a day on the Donner Pass: Starting with putting your train together, you will haul it down the whole route in the next four scenarios. The last scenario takes you into the cab of a F7 engine, driving a passenger service...