Download
Precio incl. 21% IVA legal
Disponible como descarga inmediata
N.º artículo:

AS13383

Fabricante:

Aerosoft

Desarrollador:

Joakim Tychesen

Idioma:

Deutsch/English

Versión actual:

1.02
Yet another Scandinavian destination has found its way onto our departure board. You can now fly...
más
Información del producto "Torp - Sandefjord X"
Yet another Scandinavian destination has found its way onto our departure board. You can now fly to the beautiful scenery of Torp-Sandefjord in Norway, located 110km to the south of Oslo, either in FSX or Prepar3D. Torp-Sandefjord X is a highly realistic rendition of its real world counterpart and includes all airport buildings, 20cm p/pix photo real ground image with the correct markings and signs, optional 3D grass and wonderful seasonal textures.
The airport itself is serviced by numerous airlines such as Wideroe, Norwegian Air Shuttle, Ryanair, Wizzair and KLM Cityhopper and offers a 2989m long runway, perfect for a smooth landing.
Board your favorite aircraft now and we´ll welcome you at Torp-Sandefjord X!
Features:
Highly detailed and realistic ground textures
Accurate and realistic representation of all airport buildings
Realistic custom made airport specific objects
20cm/pixel photorealistic coverage
Optional 3d grass
Optional static airplanes and people
Features Dakota Norway, Norway's only Douglas DC-3 along with its touring facilities
Features various flight/heli- academies and aviation clubs
---
Awards/Reviews: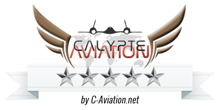 Conclusion by C-Aviation.net:
"I flown to and from Torp using planes that actually fly there – 737s of Norwegian and Ryanair. I also flown Cessnas and Diamond, which are used by pilots of local flight school and flying club. In all cases – Torp Sandefjord made a great impression, which was only improved with time as I studied its details – like the VOR beacon south of the runway and the rocky wall separating car parking from apron and terminal. Ground textures and models of buildings increase the positive reaction even further. The only flaw I noticed was a significant VAS footprint which is, fortunately, managable with some adjustments in settings. I strongly recommend this airport to anyone who flies 737s and Airbuses and to all general aviation pilots flying in Norway. Final rating: 5 out of 5 stars"
Enlaces de continuación a "Torp - Sandefjord X"
Microsoft Flight Simulator X (with SP1 & SP2, Acceleration), FSX: Steam Edition or Lockheed Martin - Prepar3D V2
3.0 GHz Processor (Intel Core2Duo advised)
Windows XP / Vista / 7 / 8
2 GB RAM (4 GB advised)
3D Graphic card with at least 512MB (1024MB advised)
.net Framework 3.5 or higher (using Aerosoft-Launcher)
Downlaod-Size: 450 MB
Installation-Size: 530 MB