Download
Preis inkl. 19% MwSt.
Als Sofortdownload verfügbar
Artikel-Nr.:

AS15644

Hersteller/Publisher:

Drzewiecki Design

Sprache:

English

Aktuelle Version:

1.0.0.0
Midway International Airport (IATA: MDW, ICAO: KMDW, FAA LID: MDW) is a major commercial...
mehr
Produktinformationen "Drzewiecki Design - KMDW Chicago Midway MSFS"
Midway International Airport (IATA: MDW, ICAO: KMDW, FAA LID: MDW) is a major commercial airport on the southwest side of Chicago, Illinois, located eight miles (13 km) from the Loop. Established in 1927, Midway served as Chicago's primary airport until the opening of O'Hare International Airport in 1955. Today, Midway is the second-largest airport in the Chicago metropolitan area and the state of Illinois. Traffic is currently dominated by low-cost carrier Southwest Airlines; Chicago is Southwest's largest focus city.
Midway is a base for Southwest Airlines, which carries over 95% of the passengers at the airport. The airport's current name is in honor of the Battle of Midway. The Battle of Midway was a major naval battle in the Pacific Theater of World War II that took place on 4–7 June 1942, six months after Japan's attack on Pearl Harbor and one month after the Battle of the Coral Sea. The U.S. Navy under Admirals Chester W. Nimitz, Frank J. Fletcher, and Raymond A. Spruance defeated an attacking fleet of the Imperial Japanese Navy under Admirals Isoroku Yamamoto, Chūichi Nagumo, and Nobutake Kondō near Midway Atoll, inflicting devastating damage on the Japanese fleet. Military historian John Keegan called it "the most stunning and decisive blow in the history of naval warfare", while naval historian Craig Symonds called it "one of the most consequential naval engagements in world history, ranking alongside Salamis, Trafalgar, and Tsushima Strait, as both tactically decisive and strategically influential".
Chicago Midway International Airport covers just over one square mile (650 acres or 260 hectares) and has five runways. Midway is surrounded by buildings and other development, so the landing thresholds of the runways are displaced to provide obstacle clearance. The FAA and the airlines ensure safety by adhering to calculated load limits and various weather minimums. Because of the displaced landing thresholds, the runways have shorter distances available for landings than for takeoffs. 13C/31C, the longest runway, only has an available landing distance of 6,059 feet (1,847 m) in the southeast direction, and 5,826 feet (1,776 m) to the northwest. The largest aircraft normally seen at Midway is the Boeing 757. Normally, commercial planes only take off from and land on runways 4R/22L and 13C/31C. The other runways are used by smaller aircraft and, per the US FAA Chart Supplement are restricted from use by large commercial aircraft except in emergency.
Features:
Hochqualitatives Modell des Flughafens KMDW Chicago Midway inkl. umfangreicher Details
FPS-freundliches Design, mit epischen Nachttexturen, dynamischer Beleuchtung und PBR-Materialien
Hochauflösendes Mesh mit exaktem Landebahnprofil
Leistungsfreundliche Innenmodellierung der Terminalgebäude, der meisten Hangars und des Kontrollturms, statische Flugzeuge, benutzerdefinierte Animationen, benutzerdefinierte animierte Jetways
Vollständig kompatibel mit Chicago Landmarks MSFS von Drzewiecki Design
INSTALLATION
Das Produkt wird automatisch zum Microsoft Flight Simulator hinzugefügt. Das Installationsprogramm bietet während der Installation zusätzliche optionale Funktionen. Um verschiedene Optionen auszuwählen, führen Sie das Installationsprogramm einfach erneut aus.
KOMPATIBILITÄT
Dieses Produkt ist mit allen Produkten von Drzewiecki Design, Orbx und Asobo kompatibel.
---
Awards/Reviews: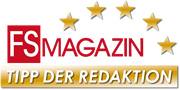 Fazit aus dem FS Magazin 3-2022:
"Es gibt unzählige Details zu entdecken. Die Hangars, der Tower und das Terminal wurden innen möbliert, die Jetways und etliche Bodenfahrzuge animiert.
Besser geht es nicht: Für diese Airports gibt es die unbedingte Anschaffungsempfehlung und den Tipp der Redaktion oben drauf!"
Weiterführende Links zu "Drzewiecki Design - KMDW Chicago Midway MSFS"
Microsoft Flight Simulator (Version 2020)
Betriebssystem: Windows 10 Version 18362.0 oder höher
Prozessor: Intel i5-8400 | AMD Ryzen 5 1500X
Videospeicher: 4 GB
Grafik: NVIDIA GTX 970 | AMD Radeon RX 590
Freier Festplattenspeicher: 16 GB